phone:86-714-6393188
Telephone:86-714-6393188
Q Q:297705516
Email:hongda@hdeko.com
Address:Machinery Industrial Park, Huangjinshan Development Zone, Huangshi City, Hubei Province

Mold debugging is the most important link to ensure the quality of the mold. Only by practice can we know the effect. It can save a lot of manpower and material resources for customers by simulating the extrusion process conditions of users and extruding samples before delivery, so as to ensure that the die can be installed and used immediately at the production site
---

Yike has a large extrusion die debugging center in China, covering an area of 3000m and more than 50 technicians.
---

There are 80 cone double, 65 cone double, 51 cone double, 45 co extrusion machine, 500 / 1000 mixer and other types of extrusion line and accessory machine, and can provide a variety of formulas, can imitate the actual situation of customers for mold debugging and production.
---

Yike mould debugging personnel have rich experience, Hongda technical team can provide a full range of technical services. Hongda always takes the customer as the center and always provides excellent after-sales service. Hongda promises to deliver the intimate service to the user's site within 48 hours with 360 days warranty period

Production equipment:
Yike has mold processing ability and processing equipment, and its excellent and advanced processing equipment group ensures the high level and high precision of mold.
---

At present, the number of extrusion dies produced by Yike is in the forefront of China. It has 45 medium and low speed wire cutting machines, 21 CNC machining centers, 6 die debugging extruders, 65 CNC machine tools and a series of professional large-scale processing, tooling, testing and testing equipment.
---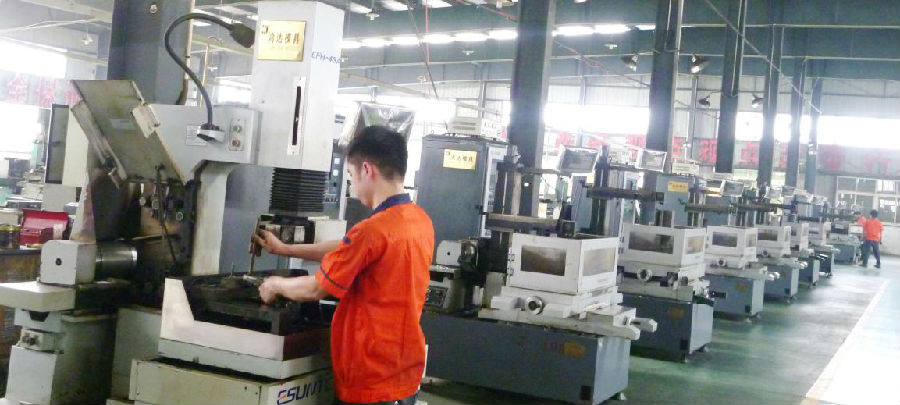 The combination of rich production technology and strict detection means ensures the high precision and high quality of the mould.
---

Yike perfectly combines the perfect mold design and high-precision machining to create one quality after another.